Ostatni miesiąc był dla nas bardzo pracowity. Konopne żniwa cały czas w toku, jednak z pomocą rodziny, znajomych i współpracowników każdego dnia widać postępy ciężkiej pracy!
Co robimy w chwilach przerwy? Wspólnie miło spędzamy czas, gotujemy konopne jedzonko, opowiadamy jak można wprowadzić konopie do codziennego życia, zastanawiamy się nad nowymi zastosowaniami tej wspaniałej rośliny i tworzymy na przykład takie o to piękne bukiety z wykorzystaniem liści i kwiatów konopi przemysłowych.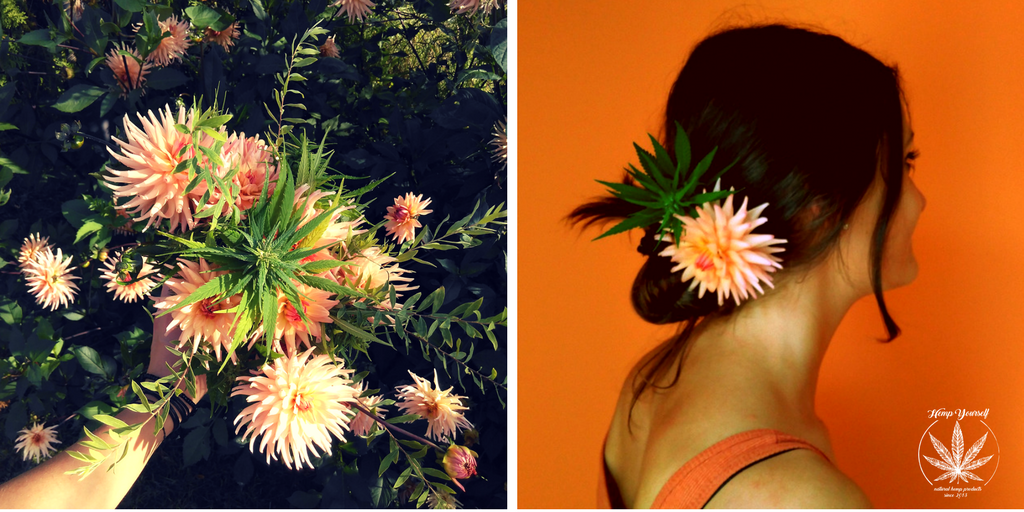 Jak widać konopie nadają się do wszytskiego!
Dodatkowo tym samym wspieramy akcję Flowers on Flowers, która jest pierwszą takiego typu kwiaciarnią za oceanem, wykorzystującą do tworzenia swoich bukietów (legalnie !) medyczną marihuanę, a część ze sprzedaży przekazuje organizacji Canines, która oferuje dogoterapię dla niepełnosprawnych dzieci!!
Jeśli macie ochotę stworzyć takie piękne wiązanki, lub zamówić taki nietuzinkowy i oryginalny bukiet albo wianek, a tym samym wesprzeć dzieciaki, napiszcie do nas!!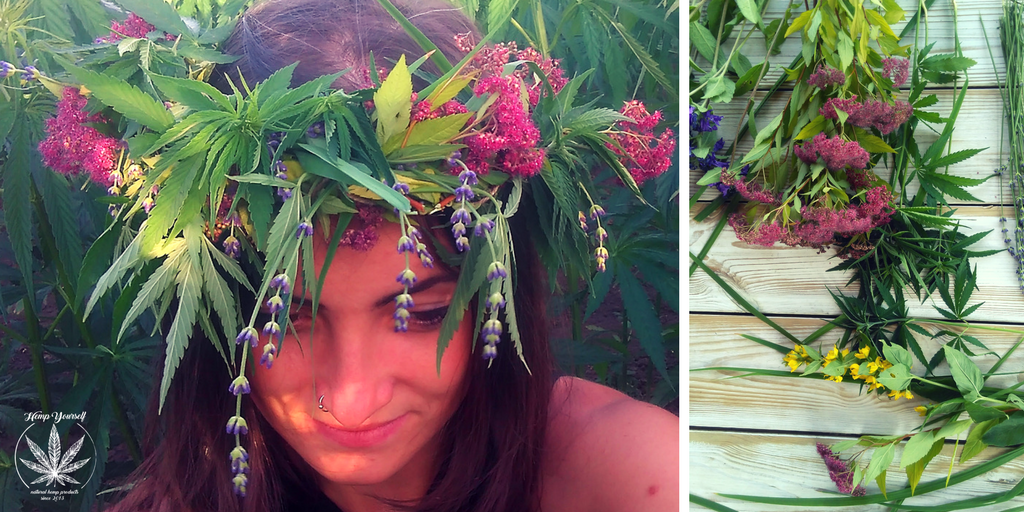 Bądź jeśli macie ochotę bezpośrednio wesprzeć organizację Canines, zajrzyjcie na tą stronę https://caninesforkids.org/
PS. Jeśli chcecie, aby w Waszych bukietach były swieże liście i kwiaty konopi przemysłowej śpieszcie się, już niedługo kończymy zbiory!!
---
---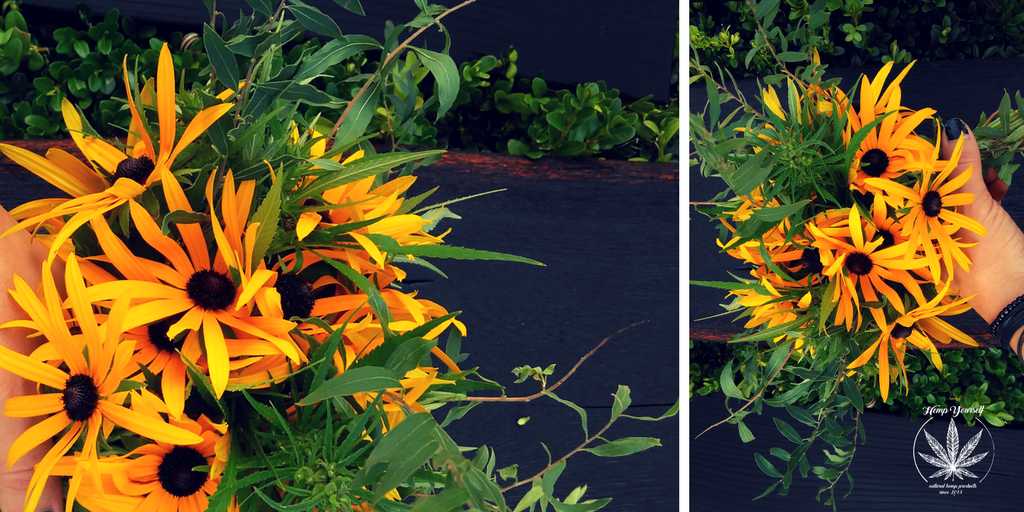 The last month was very busy for us. The Hemp harvest is still in progress, however, due to the hard work with the help of, family, friends, and coworkers progress can be seen every day.
What do we do during the breaks? We spend time together, we cook hemp food, we talk about how to use hemp in everyday life, we are thinking about new applications of this fascinating plant and create, for example, those beautiful hemp bouquets.
As you see HEMP is good for everything!
By this, we also support the Flowers on Flowers campaign, which is the first time florist are to create their bouquets with medical marijuana (legally). A percentage of the sales goes to the Canine organization, which helps disabled children with dog therapy!
If you would like to create such beautiful bouquet, or order such a unique and original hemp grown bouquet or crown and by this support the kids, write to us !!
If you would like to directly support Canines, check out their site www.caninesforkids.org/!
PS. If you want to have fresh leaves and hemp flowers in your bouquets, hurry up! we will finish the harvest soon!!